---
I've been working hard since the last release on a ton of updates, including some exciting community-focused features. Thanks to everyone who offered suggestions and helped with the ongoing alpha tests!

FREE Guest Edition
I'm happy to announce that a FREE Guest Edition download of Invisigun Heroes is now available for a limited time. GE players can host and join matches, including playing with friends who own the full version. Some features and content are limited to the full version, but there has never been an easier way to try the game and join your buddies. There's a "Download Demo" button on the main store page if you don't own the full version.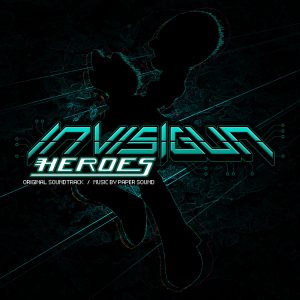 4-pack discount
Invisigun Heroes is now available on the Humble Store in both standalone and a discounted 4-pack, which is essentially buy-3-get-1-free. Combined with the free Guest Edition, it's a great time to try everything out with a group of friends.
Official soundtrack released
The official soundtrack by Paper Sound is finally released! If you are a Kickstarter backer at the reward tiers that included the OST, your download codes have already been sent out. If you are new to the game, enjoy the pulsing ambient soundtrack that you've come to love in the game with high quality, 24-bit masters.
Version 1.3 update
Along with all of this goodness, version 1.3.0 is now live. Featuring 5 all new maps, this is a big update that also includes a huge list of balance updates and bug fixes. Many online and networking edge-cases have been fixed for a much more polished experience. Thanks everyone, and have fun!