---
It's been a while since the last update, but rest-assured, the only reason is that I've spent almost every waking hour working on Invisigun Heroes. Thanks to all your support, we're now in the homestretch together, and I wanted to outline what's in store for the next few weeks!

Launch Trailer
Most of the time at the moment is being spent on any remaining bugs, general game polish, the final content, and of course – the launch trailer! I think we have something special in store here – it's part bananas, and part amazing, and I think that's a good combo. Stay tuned to the usual channels (YouTube, Twitter, Steam, Itch, or these updates) for its release.
Release Date
The actual public release date is still TBD, but I'm doing my best to make sure it's this month. There are a couple of online play / network issues being sorted out, but it's to ensure that the launch goes smoothly. For everyone that has participated in the alpha – you have my utmost gratitude! If you've already redeemed your alpha copies on Steam and/or Itch, you won't need to do anything – it will simply auto-update to the final release. Also – if anyone knows of any streamers or journalists that may be interested in covering Invisigun, just let me know or point them to the Press Kit where they can get general information, media assets, and request press copies.
This also means that the public alpha on Itch.io will end, so the free Steam key offer only has about a week left. If you know anyone interested in the game, now's the time to get the best deal!
Post-Launch Content & Cartographers
The first big update to the game will come post-launch, and will focus on a new hero and the custom maps from the Cartographer-tier Kickstarter backers. If you are one of the Cartographers – please keep an eye on your inbox for info about this. I'll be setting up a bunch of Skype time slots that we can use to meet, screen-share, and collaborate on your custom maps. In the meantime, make sure you play the latest version of the game so you can get an idea of everything available to you. The Cartographer maps won't have any planet-restrictions, so you can mix and match set pieces as you please. :)
It's a really exciting moment – and really nerve-wracking as well. Thanks for joining me on this adventure… madness awaits!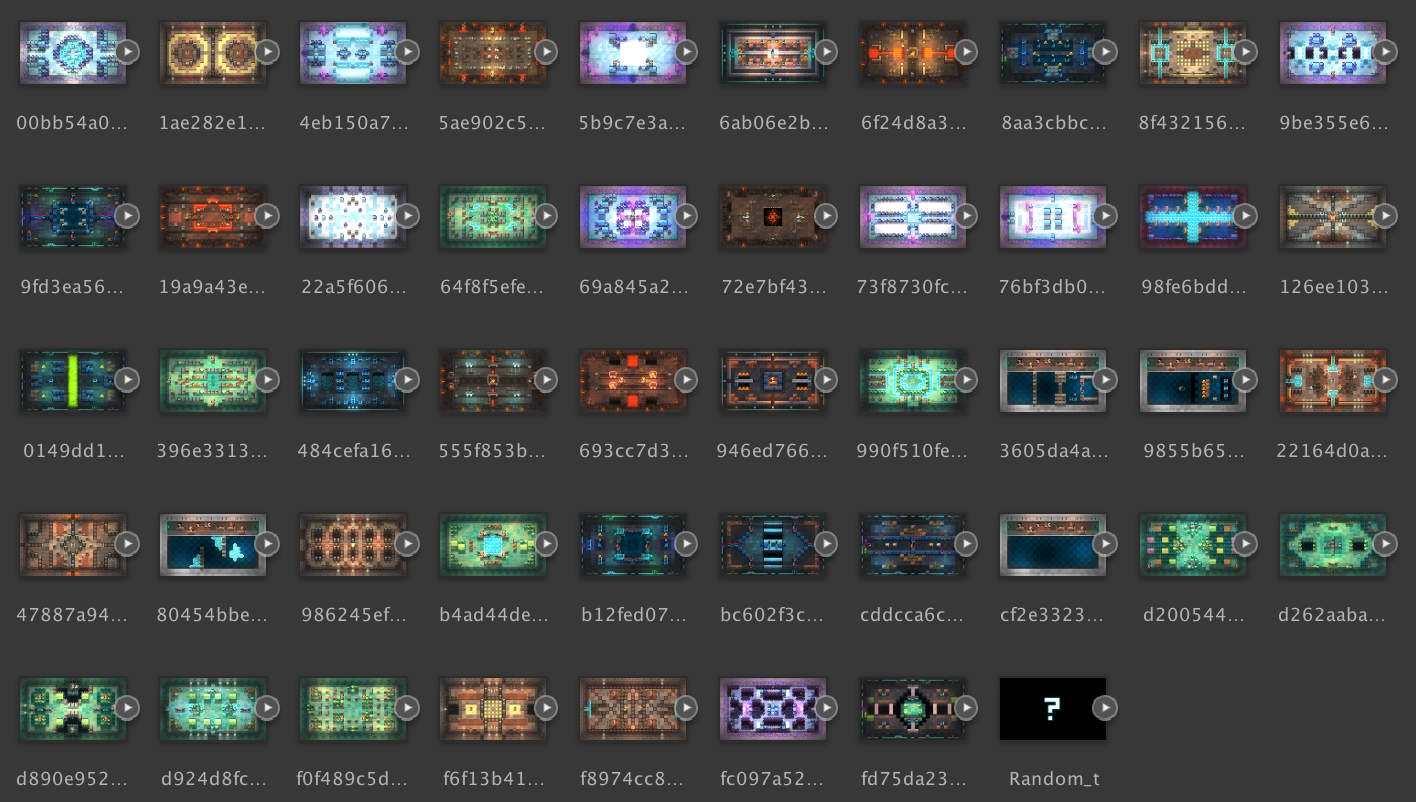 Most of the launch maps – only a few remain!