---
The Kickstarter campaign is going strong – 40% funded in 5 days – though it is about to enter the frightening and much-reported-about slow middle period. I've been contacting as much press and blogs as I can about the project, and I hope to keep this up as much as possible over the next few weeks. I'm in debt to you all for backing the project, and if you can help spread the word to anyone that may be interested, that will be tremendously helpful through the middle of the campaign!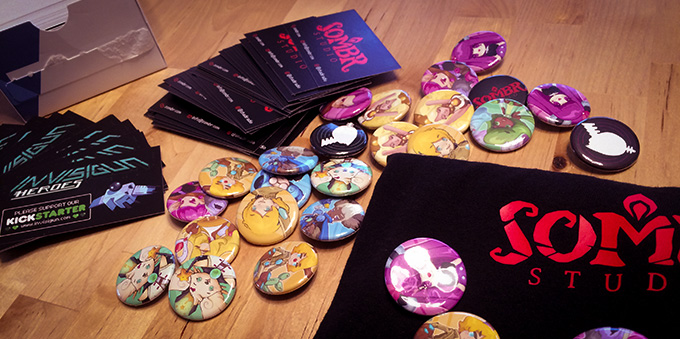 I do have some exciting news – Invisigun Heroes will be playable this weekend at PAX South 2016. We'll have a small half-pod booth in the PAX Rising indie area, and if you or anyone you know is attending in San Antonio, please stop by and give the game a whirl. I'd love to meet some of you in person and answer any questions you have, and if anyone's on the fence about backing, there's no better way than playing it for yourself to help your decision.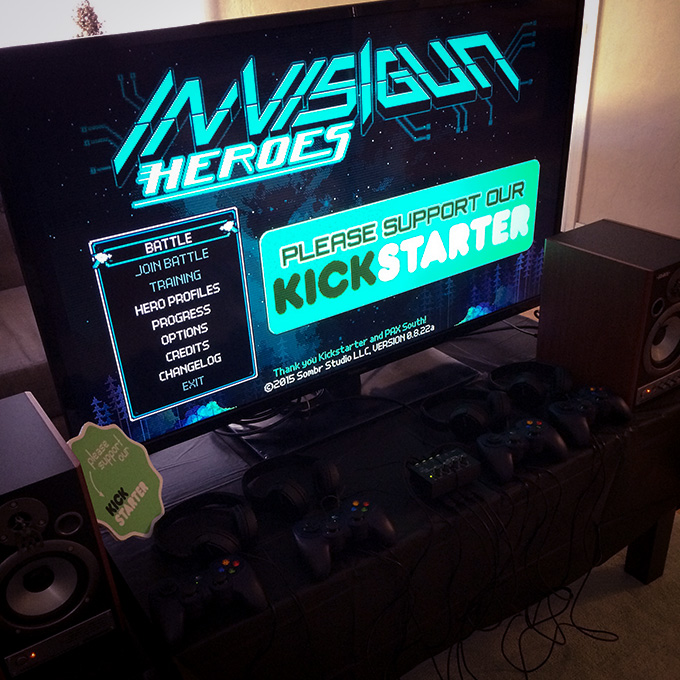 Logistically, trying to plan for PAX and running the Kickstarter at the same time is quite a challenge. To make matters more interesting, I'm driving to San Antonio from Los Angeles which will add about 4 days of round-trip driving on top of the convention. However I do get to borrow this super large display and some other gear in exchange for helping to haul along some equipment for another exhibitor. :)
I really hope I won't be too out of commission during the drive and convention, but most likely all my email correspondence and catching up will happen each night. I also have a bunch of press meetings booked, so coupled with the booth presence I think it will give the Kickstarter a little bump during this time. So many things! I wish I could hug you all!